Nicer Dicer, A Must Have In Every Kitchen.
with Nicer Dicer Plus you can cut in 11 different ways. You can slice, dice, cut, julienne, cube, wedge, quarter, grate and so much more.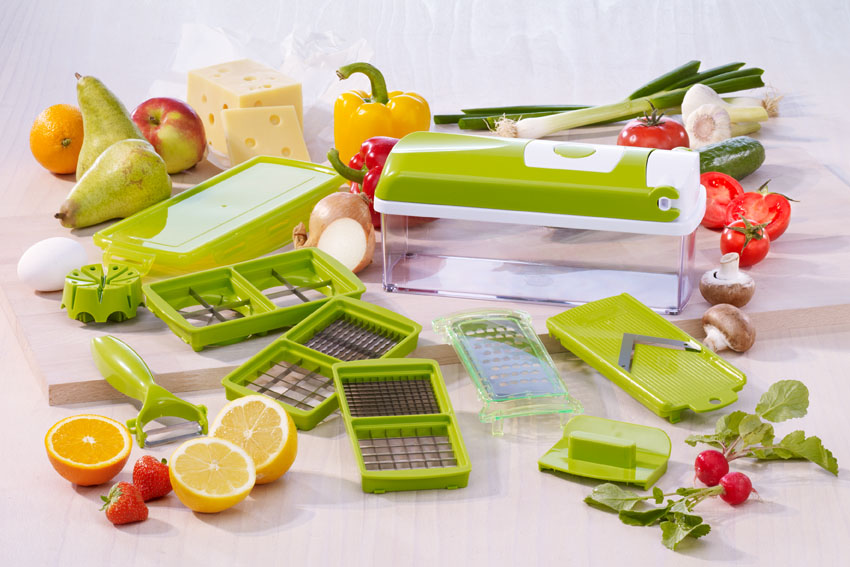 It's perfect for big-batch cutting for a variety of ingredients, including hard and soft veggies and fruits.
Our New Nicer Dicer Plus is the ultimate cooking tool that helps to make your slicing and dicing so easy.
With the Nicer Dicer Plus, you have a kitchen helper, who will shorten your

cooking time tremendously. Food and vegetables can be cut into cubes, sticks,

strips, quarters, or eighths. With the Nicer Dicer Plus, this is no longer a

problem - you have everything you need in one handy set! It is as simple and

time-saving as it gets.
FEATURES:
>8 slicing sets
>Quick and easy to use
>Makes your slicing so easy plus gives your slicing a uniform cut
>Anti-slip grip
>Ideal for cutting vegetables and herbs.
once the timer hit zero promo end
NORMAL PRICE =

NGN 19,000
PROMO PRICE = NGN 10,500
NOTE: Before placing an order, ensure you'll be available to receive it and the money is readily available.