Best Pet Massager Shower Spray, Pet Washing Brush
Bathing and petting your dog has never been this easy! Now, it's possible to bathe your Pet like you're petting them.
[No Need To Worry Anymore]
You have a very cute pet, vibrant and energetic, but when you take a bath for him, he is not cute at all. Shaking and getting water everywhere, it seems that all of its behavior makes you very stressed. Here, we provide the best pet shower sprayer to ease your troubles. Make your washing time easier and more fun. These dog bathing supplies are suitable for all curls, short or long hair pets.
Main Features
✨ Pet Bathing Made Easy

Save time, money, and water when you wash your furry friends at home with this innovative pet shower attachment.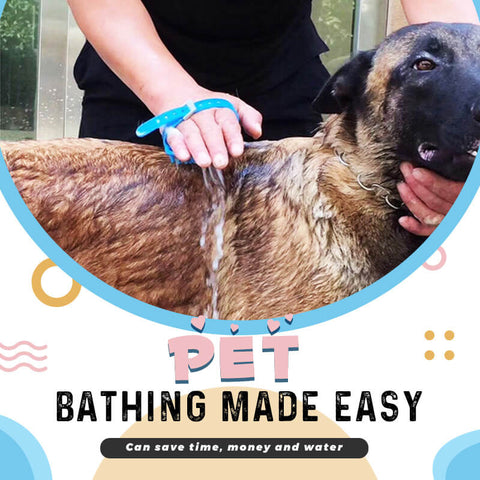 ✨ Eliminates Mess And Stress

This all-in-one tool lets you brush and rinse your pet simultaneously, for faster bathing with no need for bucket rinsing. One-handed operation, leaving your other hand free to soothe your pet.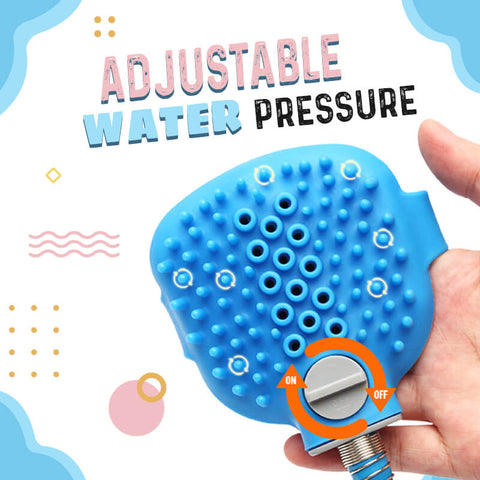 ✨ Indoor/Outdoor Use

Comes with adapters to fit a shower spigot or garden hose, so you can easily create a small animal grooming station indoors in your tub or a large animal shower outside. Includes 2.3m hose which makes this the perfect Christmas gift for your pet.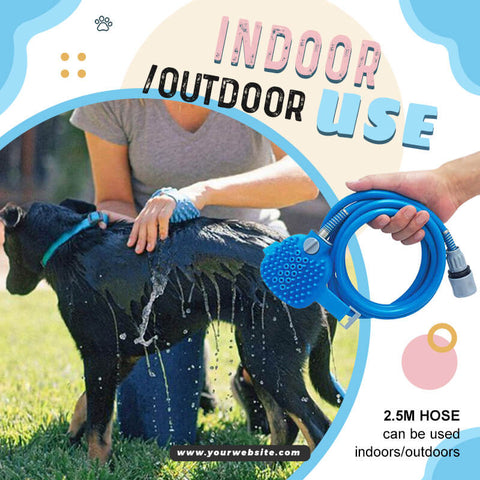 ✨ Ergonomic Design

With its one-size-fits-all design, straps securely to either hand. The ON/OFF button rests in your palm, for ease of operation. The strap adjusts easily to fit all hand sizes.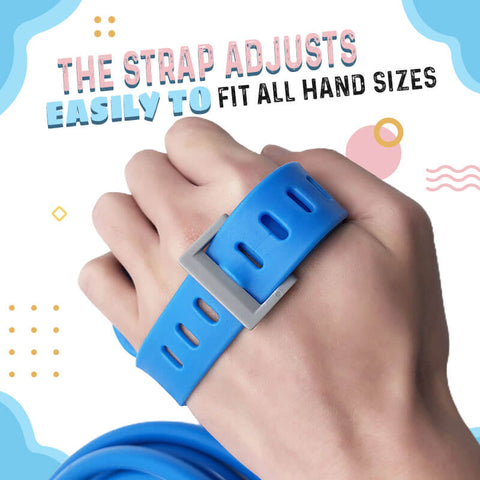 ✨ Quality Materials

The scrubber tool is made of silicone, strong enough for scrubbing thick fur, yet soft enough to be gentle on your pet's sensitive areas.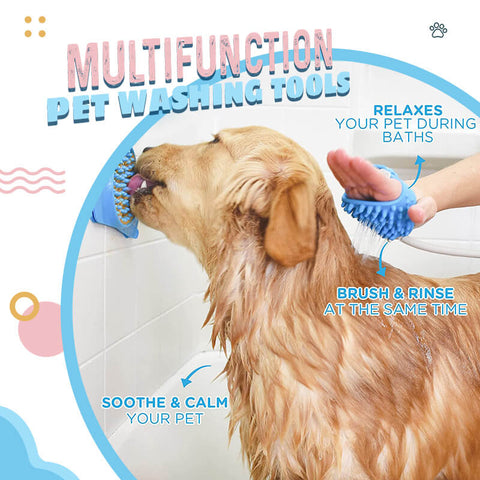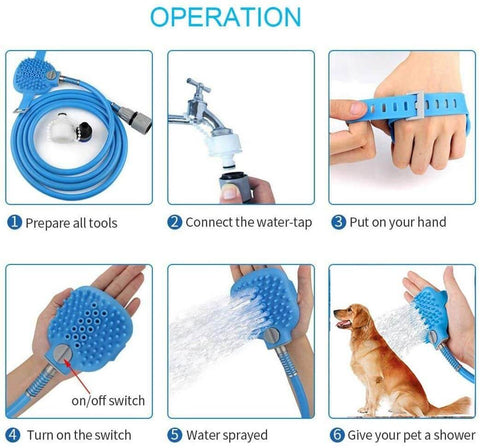 MAKE SURE YOU WATCH THIS VIDEO
TREAT YOUR Pet WELL IS VERY IMPORTANT
Specifications:
Material: Silicon + ABS + Hardware
Color: blue
Tube length:2.5meters

Package Included:
1* Pet Bathing Tool
PROMO END ONCE THE TIMER HIT ZERO