AWARD WININING "BEST CAR
TRACKER IN THE WORLD"
Locate, Track And Stop Your Car
With This USA 3-In-1 2021 Latest GPS Tracker
The Smartest 3-in-1 Car Tracker And
Key Lock Security Self Install Device
HURRY !...ONLY 6 LEFT IN
STOCK...
I HAVE BONUS FOR THOSE THAT BUY TODAY AND ALSO INSTALL IT WITHIN 48 HOURS
Don't Let This Sad Post About
A Missing Car Be Your
Portion. Prevention Is Better
Than Cure.
many have lost their car on daily basis,

why can't you install this tracker with small money

and have rest of mind anywhere you are,

which is very important in one's life
LISTEN TO ME VERY WELL, AM NOT MAKING MOUTH IN WHAT AM ABOUT TO TELL YOU
Whether it's your

Personal Vehicle or Company Automobiles,

this
cutting-edge GPS technology

keeps you

up to date in real-time.
You can easily Locate,

monitor voice conversations going on inside the car

and Stop moving vehicles with Your phone using this device.
FEATURES:
Perfect for tracking

and Locating

vehicles

from anywhere.

You can easily

Enable and Disable

Your Vehicle from Starting Up with Simple Click of Your Phone

Stop your Moving Vehicle

with a simple Click of your Phone

Track and map (with Google Maps) in

real-time

over the Internet

Anti-Theft

GSM – GPS based asset Tracker. Good for cars, Trucks, Earth Movers etc. Runs on 9 – 40 Volts. Some of the features include:

Continuous Auto track

Built in Ultra high sensitive Satellite and GSM antennas

Turn by turn updates

GPS drift suppression

Pinpoint accurate location monitoring by SMS

Location based service (LBS)

Voice Monitoring

Alarm Function

External Power off alarm

GPS blind Spot alert

SOS Messaging

Movement alarm

Over speed alarm

Configure parameters by USB

Optional Real Time Web Monitoring

SMS Management System Available.

Lots of other features
HOW TO USE
Insert working SIM card into the tracker, then track and map (with Google maps) in real-time.

Monitoring by calling and sending text messages to the tracker.

Send code to the Tracker to stop the car from starting up.

Send code to the Tracker to activate the car to start up.

Send code to the Tracker to stop a moving car.

Listen to the conversation of people in the car.
1 GPS Tracker
1 Power Wire
1 User Summarized Manual and Installation Video
1 Relay
Discount Price Of
:
PRICE
= N55,000
PRICE TODAY
= N35,000 (Promo)
(FREE NATION-WIDE DELIVERY)
You can Place Your Order Now Before The Price Return to

N55,000
SALES ENDS SOON-Get Yours Today!
Let Me Shock You!!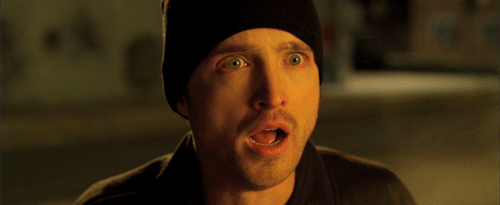 THIS IS YOUR

BONUS

BUT IS ONLY FOR

FIRST 6 PEOPLE THAT ORDER NOW.
WARNING!
WARNING!
WARNING!
WARNING!
Do not order if you don't have cash readily available or if you will travel within this period (1-3) working days!!
Ordered Product Are Delivered Within 1

-3 Working Days
OUR AGENT WILL CALL YOU SHORTLY AFTER WE RECEIVE YOUR ORDER DETAILS TO CONFIRM YOUR ORDER BEFORE WE SEND IT ACROSS TO YOU

BONUS END ONCE TIMER HIT ZERO

, THEN YOU BUY AT NORMAL PRICE
SO SAVE SOME MONEY NOW
In Case You Have Any Questions, Kindly Call Or Whatsapp Our 24/7 Help Line

08120901891